Plan of Salvation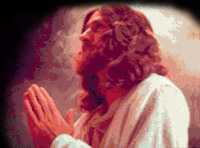 What is Salvation? It is the power and love of God coming into our hearts to deliver us from sin, enables us to live our lives for Christ here on Earth and assures us of an eternal life with Him in Heaven after we depart from this Earth.
Who can get Salvation? You can. It is written in John 3:16, "For whosoever believes on Him shall not perish but have eternal life."
How do we get Salvation? Romans 10:9-11, "If you will confess with your mouth that Jesus is Christ, the Son of the living God and do believe in you heart that God raised Him from the dead you shall be saved. For with the heart man believes in Jesus and with the mouth confesses Him as Lord and Saviour and whosoever believeth on Him shall not be ashamed."
Are there other ways to Salvation? No, Jesus made the supreme sacrifice for our sins by suffering cruel death in being crucified on the Cross and shedding His Blood for the atonement (cleansing) of our sins. John 14:6, "Jesus saith unto him; I am the Way, the Truth and the Life; no man cometh unto the Father but by Me."
By accepting Jesus as your Lord and Saviour you cease living for the world and begin a new life for Jesus. It is a new birth, and a new life. The Holy Spirit will dwell in your heart. He will lead and guide you and by Faith will protect you from Satan's evils in this world.
A life with Jesus is a life filled with Joy, Love and Spiritual Peace. You will want to share you new life with your family, friends, and strangers. You will have the most glorious, the most loving, and the most powerful Friend possible. Nothing, no, nothing can ever attempt to compare with this relationship. Trials and tribulations of this world will still be here for you, but now you have the mightiest force ever known to be with you. Hebrews 13:5-6, "God has said, "Never will I leave you, never will I forsake you". So you can say with confidence, "The Lord is my helper, I will not be afraid". What can man do to me?"
We hope you are a Christian, but if not, we plead with you to give your life to Christ. He wants you just as you are. You can do nothing to prepare yourself; Jesus will do the cleansing. He can and will remove the hard crust that covers your heart and expose a tender, loving heart and by your faith He will keep it that way. God's Grace (undeserved Love) is a Gift through His Son Jesus Christ. It is the most precious Gift that man has ever received. You cannot earn it and you cannot buy it. Ephesians 2:8, "For by Grace are you saved through Faith; and that not of yourselves; it is the Gift of God."
Friend, you have the opportunity to receive this Gift while you are still alive. Do you know how long you are going to live? No, you don't know and neither does anyone else on this Earth. Only God knows, so make the most important decision of your life now.
Today is the day of Salvation.
FOUR THINGS GOD WANTS YOU TO KNOW
GOD LOVES YOU AND HAS A PURPOSE FOR YOUR LIFE AND THE ONLY WAY TO DISCOVER IT IS BY ACCEPTING HIS GIFT OF SALVATION. ALL YOU NEED TO KNOW IS SPELLED OUT IN THE BIBLE.
1. YOUR NEED AS GOD SEES IT:
ALL HAVE SINNED AND COME SHORT OF THE GLORY OF GOD (ROMANS 3:23)
2.YOUR OWN HELPLESSNESS:
JESUS SAITH UNTO HIM, I AM THE WAY THE TRUTH AND THE LIFE; NO MAN COMETH UNTO THE FATHER, BUT BY ME. (JOHN 14:6)
3.GOD'S PROVISION FOR YOUR NEED:
FOR GOD SO LOVED THE WORLD THAT HE GAVE HIS ONLY BEGOTTEN SON, THAT WHOSOEVER BELIEVETH IN HIM SHOULD NOT PERISH BUT HAVE EVERLASTING LIFE (JOHN 3:16)
4.GOD'S PROMISE
JESUS SAID I GIVE UNTO THEM ETERNAL LIFE AND THEY SHALL NEVER PERISH, NEITHER SHALL ANY MAN PLUCK THEM OUT OF MY HAND. (JOHN 10:28)
KNOWING THESE THINGS PUT YOUR TRUST IN JESUS.
IF THOU SHALT CONFESS WITH THY MOUTH THE LORD JESUS AND SHALT BELIEVE IN THINE HEART THAT GOD HATH RAISED HIM FROM THE DEAD, THOU SHALT BE SAVED. FOR WITH THE HEART MAN BELIEVETH UNTO RIGHTEOUSNESS; AND WITH THE MOUTH CONFESSION IS MADE UNTO SALVATION. ROMANS 10:9-10
TALK TO GOD ABOUT YOUR ETERNAL SALVATION, PERHAPS THIS PRAYER COULD GUIDE YOU:
LORD, I CONFESS THAT I AM A SINNER AND CANNOT SAVE MYSELF. I BELIEVE THAT JESUS WAS BOTH GOD AND MAN AND THAT HE PAID FOR ALL MY SINS WHEN HE DIED ON THE CROSS. I BELIEVE THAT HE AROSE FROM THE DEAD, ASCENDED TO HEAVEN, AND WILL ONE DAY COME AGAIN. I NOW COMMIT MY LIFE TO JESUS CHRIST, TRUSTING HIM ALONE AS MY SAVIOR. AMEN.
CHURCH COVENANT
Having been led, as we believe by the Spirit of God, to receive the Lord Jesus Christ as our Savior, and on the profession of our faith, having been baptized in the name of the Father, and the Son, and of the Holy Spirit, we do now, in the presence of God and this assembly, most solemnly and joyfully enter into covenant with one another as one body of Christ.
We engage, therefore, by the aid of the Holy Spirit to walk together in Christian love: to strive for the advancement of this church in knowledge, holiness, and comfort; to promote its prosperity and spirituality; to sustain its worship, ordinances, discipline, and doctrines; to the ministry, the expenses of the church, the relief of the poor and the spread of the gospel through all nations.
We also engage to maintain family and secret devotions; to religiously educate our children; to seek the salvation of our kindred and acquaintances; to walk circumspectly in the world; to be just in our dealings, faithful in our engagements, and exemplary in our deportments; to avoid all tattling, backbiting, and excessive anger, to abstain from the sale of, and use of, destructive drugs or intoxicating drinks as a beverage, to shun pornography; to be zealous in our efforts to advance the kingdom of our Savior.
We further engage to watch over one another in brotherly love, to remember one another in prayer; to aid one another in sickness and distress; to cultivate Christian sympathy in feeling and Christian courtesy in speech; to be slow to take offense, but always ready for reconciliation and mindful of the rules of our Savior to secure it without delay.
We moreover engage that when we remove from this place we will, as soon as possible, unite with some other church where we can carry out the spirit of this Convent and the principles of God's word.
If you want our Church to pray for you, please click the email link below.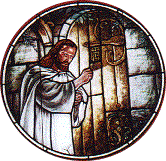 Email Us
Home | Church Information | Schedule of Services | Year's Review | Activities | Pastor's Pen | Plan of Salvation/Church Covenant | Devotions | Groups | Officers/Committees | Church History | Missions/Missionaries | News/Events | Contact